£5,500- £14,000 minimum spend
Music
You can play your own music through our PA system by sharing your Spotify playlist or plugging in your device (e.g. phone/tablet). You are responsible for the leads and equipment required to plug into the PA. We advise doing a recce before your event. Alternatively, you can book your own DJ or choose from a list of our recommended DJ's (
click here for info
). Music must stop 20 minutes before closing.
Battersea Barge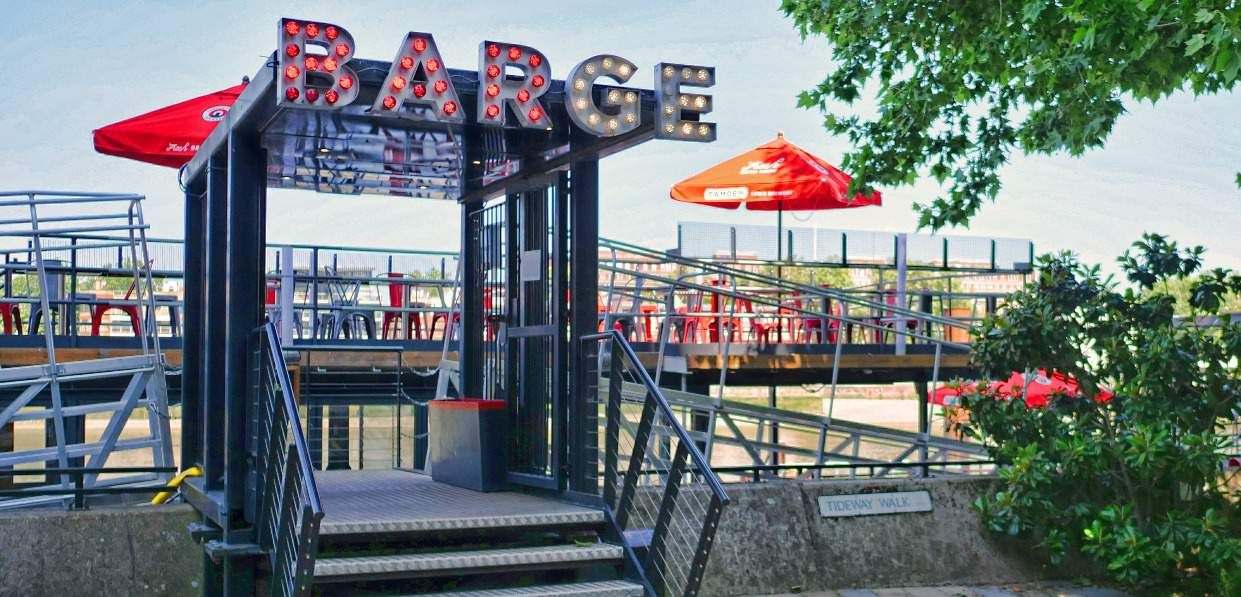 Wedding License — capacity up to 150; seated approx. 70
We would love for you to host your special day with us. Please let us know your budget and ideal format so that we can get back to you with a proposal.
Weddings & receptions (whole day & evening hire): £1.5k-£3k hire + £3k-£10k minimum spend.
This includes arranging your own catering options (full public liability insurance required). We offer food boards, canapés, party food, bowl food & relaxed food menu options but would recommend your own caterer should you wish for something more formal.
Ceremony only: from £450 (11am-2.30pm) (please let us know if you have a budget for food or drinks in addition or would just like the ceremony). Please coordinate directly with the council for the registrar.
Weddings can now take place outdoors, The Barge offers a unique setting for this with plenty of outdoor space (subject to government change).